Happy New Year! As is tradition, I will start out my long delayed update with a halfhearted apology followed by an explanation for my absence.
Mea culpa. I am admonishing myself for not updating more frequently. In fact, I will flog myself with a wet noodle as soon as I complete this overdue post. Remember, though, you can always find me on Twitter and Facebook (admittedly, I'm almost as bad about updating Facebook as I am this blog!)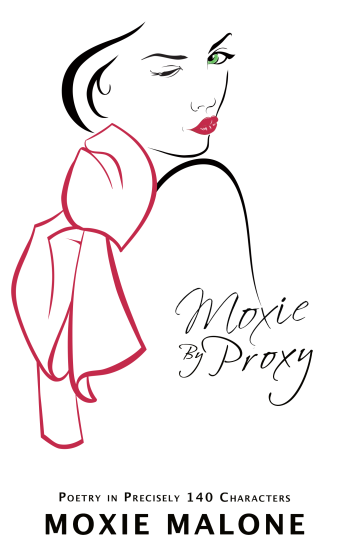 With that out of the way, it's time for deuxième partie de la tradition (Part Two) – Zee Explanation.
Just because I've been quiet, doesn't mean I haven't been writing. In fact, this month there will be TWO new publications coming out.
The first is Moxie by Proxy – a collection of fixed form poetry, written in precisely 140 characters, with a lagniappe of longer verses between sections. Like yours truly, some are funny, quirky, creepy, provocative, and a tad bawdy; others mark the seasons or touch on love, romance, desire, and loss. These bite-sized micro poems, penned between blog posts and novel writing, often contain bits and pieces of my works in progress.
Available on Kindle January 4th, 2021 and FREE for Kindle Unlimited subscribers. That's right. I may not be easy, but I am cheap!
The second is Immortal Loves, available in print and ebook January 14, 2021. The Greeks have eight forms of love and all are included in this anthology, which features some of your favorite writers from the online magazine InThePantheon.com.
Immortal Loves in the second anthology in the Immortal series published by Rewritten Realms, a writer-owned independent publishing house. You can still support this project by donating to our Indiegogo campaign and score your copy as a token of our appreciation.
As always, your continued support and encouragement means the world to me. I thank you all sincerely. xox
Watch this space for more exciting news in the near future! Hint: A new online magazine is coming VERY SOON!