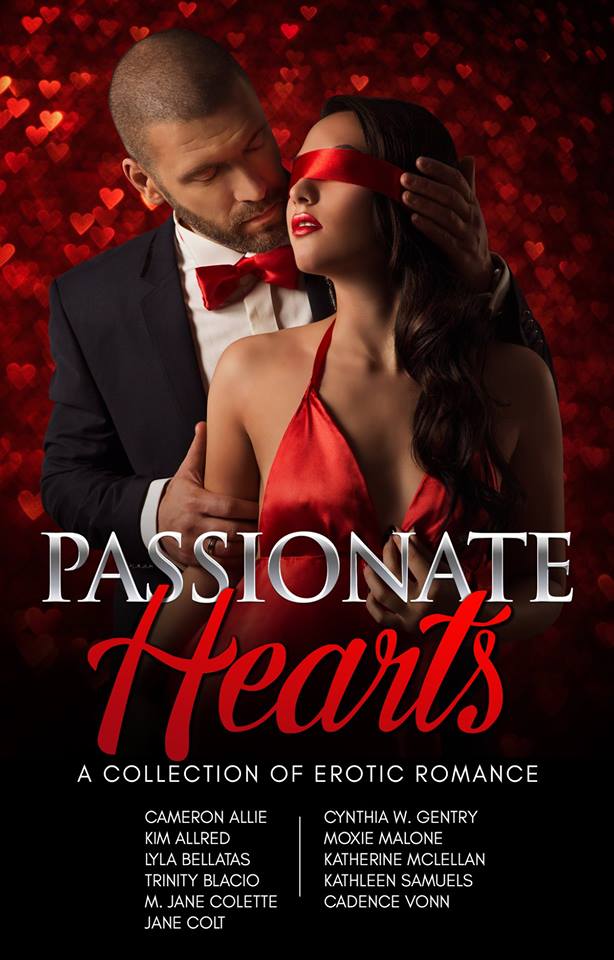 January was a blur of excitement and I'm shickled titless to share two tidbits of uberniftiness with you.

First – A Hot New Release!

Just in time for Valentine's Day, the Passionate Ink chapter of the Romance Writers of America has a hot new book out called Passionate Hearts: A collection of Erotic Romance.

Guess who has a story in there? Yes, really. I want you to guess.

No, not her.

No, not him either. Guess again.

Yup. I do! I have a naughty little tale in this steamy anthology. It is called Fluidity.

"Cool title. What's it about?" you ask?

Well, I'll give you a hint.

Fluidity is a gallery that draws an audience with very specific tastes. The management caters to those preferences with an ever-revolving selection of art offerings exclusively for those with a refined appetite for the heightened pleasures that flow like sweet honey – thrilling, expensive and utterly intoxicating. Tonight's Valentine's Day theme is Living Art for Lovers.

Want more details? Buy the book!

But, wait. There's more!

From dancers at a masquerade ball to Olympic ski medalists to bakers to lovers from out of this world, there is something for every romantic to savor in this sexy collection! Erotic adventures include:

The Crazy Chick from Valentine's Day by Cameron Allie
The Huntress and the Hawk: A Masquerade Club Story by Kim Allred
Lower: The Real Fling #1.5 by Lyla Bellatas
Flame's Burning Valentine by Trinity Blacio
Accidental Cupid by M. Jane Colette
A Jinx, a Journal, and a Juliette by Jane Colt
Just Friends by Cynthia W. Gentry
Fluidity by Moxie Malone <—This is mine!
The Masquerade by Katherine McLellan
Forever Valentine by Kathleen Samuels
Valentine Cookie Magic by Cadence Vonn

All profits from sales will benefit the American Heart Association and ProLiteracy. So, click a link to get your copy.

AVAILABLE ON AMAZON:
USA: https://www.amazon.com/gp/product/B07MMKM1NM/
CANADA: https://www.amazon.ca/gp/product/B07MMKM1NM/
UK: https://www.amazon.co.uk/gp/product/B07MMKM1NM/
AUSTRALIA: https://www.amazon.com.au/gp/product/B07MMKM1NM/

Also, I'm a finalist in the Sexy Scribbles contest for my entry of The Call. It's a story about…oddly enough…a phone call. More details about that story can be found on this site on the "Coming Soon" tab. Feel free to click it right after you click the Amazon link to get your copy of the Passionate Hearts anthology.